Computrition's Prodigy Award 2018
You've implemented the system, you've put it to use, you've seen the results. The hardest part is done - now comes the easy part, submitting your entry for a chance to win great prizes!
For eight years we have garnered many prestigious winners such as last year's winner, Dartmouth College, our first customer in the field of education to be awarded for demonstrating increased efficiency and sales with the use of FOM and our 2016 winner, University of Pittsburgh Medical Center (UPMC) for making a tremendous financial impact with implementing Computrition's Foodservice Operations Management (FOM), Nutrition Care Management (NCM), SuitePoint! Point-of-Sale (POS) and Web Menus solution across sixteen hospitals.
In the past, we've asked you to submit the success your facility has shown with the use of our products. This year, we decided to change the process to assist you in writing the submission. Click the button at the bottom of this page to access forms for several of our products. Each form has specific questions about that product to aide you in your submission, such as:
What was the primary need/challenge to automate?
What departments/teams did this challenge affect?
What are the benefits achieved with the implementation of this system?
Select one, two or all products to write about, it's up to you! The great thing is the forms do not have to be completed and submitted at once, you can save your work as a draft and come back to work on it up until the deadline.
Please be aware that this is just a guide to assist you with the content and flow to better your chances of winning. If you do not wish to use this format, we offer a general form where you can enter your content into one field.
Need some inspiration? Check out some of the case studies created from previous winners' entries:
Legacy Health System
UCSF Medical Center
UNC Health Care
2018 PRIZES!
1st Place Prizes
$500 American Express Gift Card
2 hours of free web training with one of our implementation specialists ($450 value)
$1,500 Computrition credit applicable on any add-on modules purchased in 2018
Winner honored with a recognition trophy
2nd Place Prizes
Apple Watch with Sports Band and GPS ($329 value)
1 hour of free web training with one of our implementation specialists ($225 value)
$1,000 Computrition credit applicable on any add-on modules purchased in 2018
Recognition certificate
Each Qualified Entry Receives
Each entry gets: (If over 200 words)
$500 credit towards any additional modules purchased in 2018
Recognition certificate
Chance to win an Amazon Echo
Additionally, a complimentary case study may be developed from your submission, which will be posted on our website and for you to utilize to endorse your operation.
The deadline to enter your submission is October 31, 2018 at Midnight. At this time, the content you have submitted will be considered your final submission.
The winners will be announced in the December edition of our eNewsletter.*
*If you do not receive our eNewsletter or for any further questions, please contact us at arm@computrition.com or 1-800-222-4488.
CLICK THE BUTTON BELOW TO BEGIN THE NEW ENTRY PROCESS!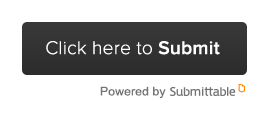 (View our privacy policy.)